Rural House Can Cambó
Rural house Can Cambo was built in 1986 in Gualba, a village near the Montseny's natural reserve. Due to its strategic location, the house is surrounded by forests and nature.
It is a perfect place for relaxing and enjoying the environment, and getting to know Catalonia and its environment.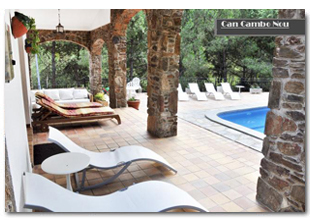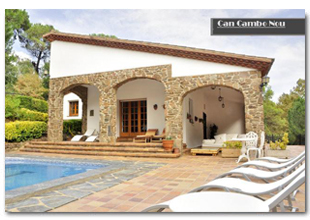 Capacity and Distribution
The house's capacity is 12 people, with an absolute maximum of 18.
It has 6 main rooms and another one that is supplementary, 3 bathrooms and 1 toilet with shower, kitchen, dinning room, balcony and terrace.
Facilities and Services
House-Chalet close to 'ÄúEl Montseny'ÄĚ, in Gualba Township. It is surrounded by woods, and has a private pool. It is very well equipped.
Downstairs there is a parking for up to 5 cars, a games room with ping pong and darts, and a forklift to raise and lower objects.
The property is located on one floor. It has 6 bedrooms, 3 bathrooms and a toilet, an ironing room, a large kitchen, and a large living room (the house has gas central heating oil).
The private pool is found outside, along with two porches with furniture, barbecue, a forest area with stone table and a fenced field with goalposts.
A part of the garden overlooks a pit of the Gualba's P&P (even though it is not too visible).
Outdoor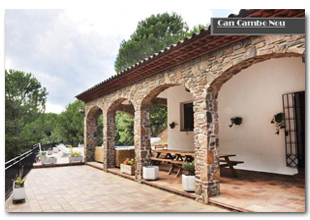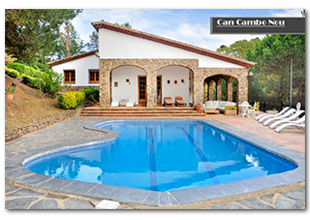 Garden
Private swimming pool: 5m wide, 8m long, minimum depth of 1'5m and a maximum of 2.5m (not covered, not heated).
2 terraces
Barbecue
Area of forest with a stone table
Field fence with two goals
Private parking
Indoor
Rooms: 7, with 3 double beds and 6 single beds.
Bath rooms: 3 completed (bath, shower and bidet), and an auxiliary toilet.
kitchen: fridge and freezer, dishwasher, barbecue, microwave, oven, hob, toaster, coffee maker and a table for 8-10 people.
Dinning room: equipped with sofas,table and chairs for 18 people, TV, DVD, radio-CD and a fireplace.
Gas-oil heating.
Washer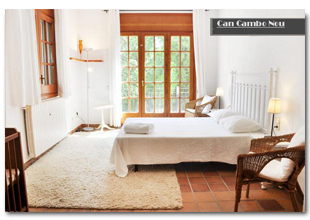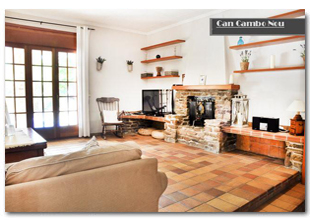 Reservations
Localization
Located in Gualba
Near the Natural Park of Montseny
30 minutes from Girona, Barcelona and beaches